WANTED POSTER PHOTOGRAPHY
Looking for a Western Photo Service?
Ask one of our representatives about our
WANTED POSTER PHOTO STATION
Why confine your guests to a photo booth?
The more the merrier!
It's a fast unlimited digital photo service that is our most popular entertainment service!The photographer, staff, 10ft x 10ft western backdrop, authentic old west costumes, wanted frame,replica 1880's pistols, rifles, shot guns, and unlimited photos are all included.
You can't get all that in a photo booth!
We can label your company or sponsor's name also at no additional charge.
These are always a big hit and a great keepsake at all western theme events and parties.
THE BEST OLD WEST PHOTOGRAPHY SERVICE IN TEXAS!
Fast digital Wanted Photo Service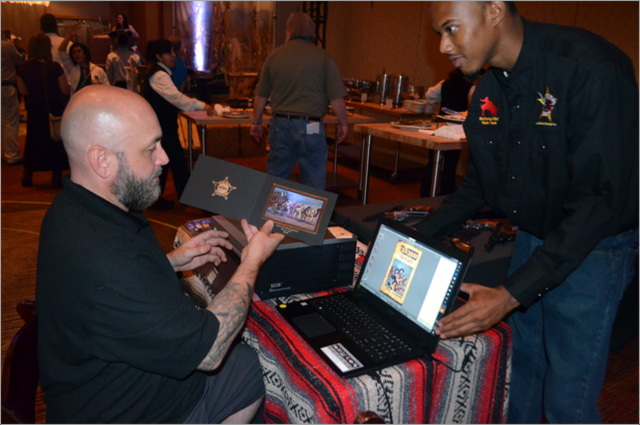 Unlimited, Western Wanted Photos and all event photos emailed to you as well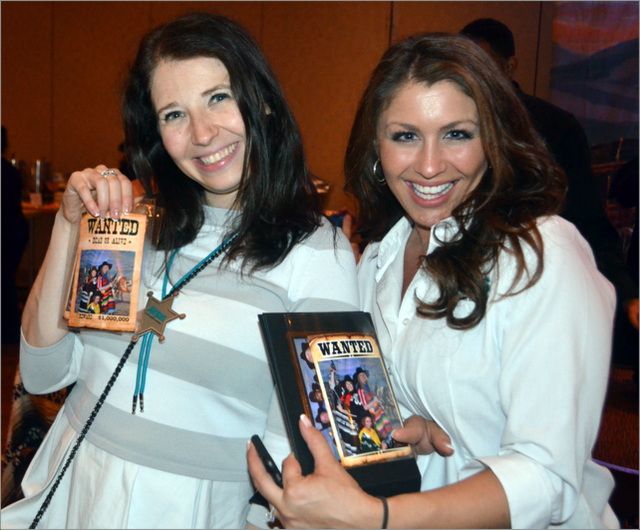 We can add your logo or brand
Authentic Old West Outfitting & Non firing Replica Rifles,
Six Shooters & Shotguns
CLICK TO VIEW MORE WESTERN ENTERTAINMENT
COWHIDE FURNITURE
Western Lounge Furniture
Brandt Ranch Oak Longhorn Cowhide Sofa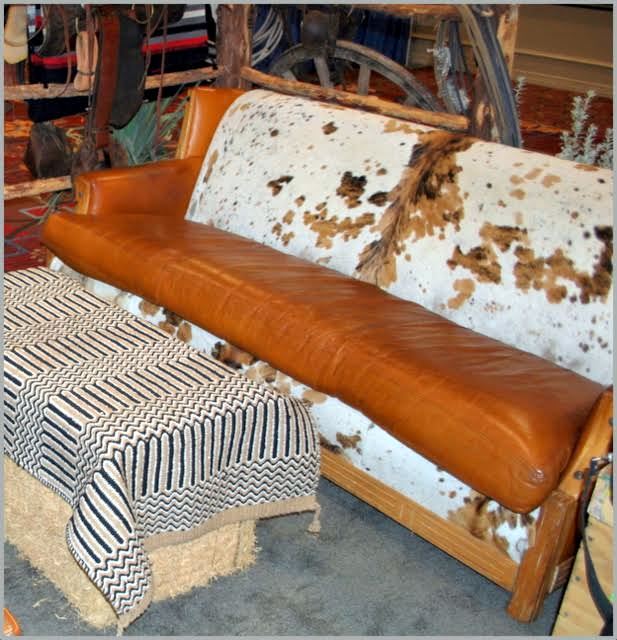 Longhorn Lounge Cowhide Chairs (Longhorn Orange)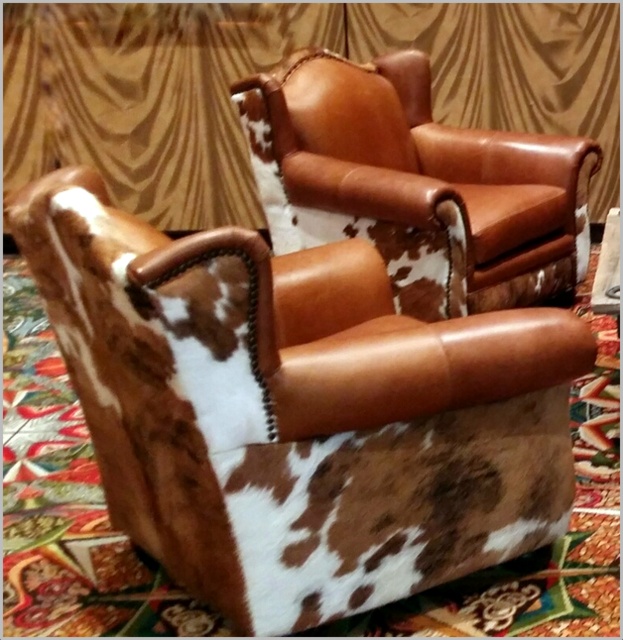 J. BRANT BUNKHOUSE SOFA
SILVERADO II Cowhide Lounge Set
Includes 4ft x 4ft Barnwood table & centerpiece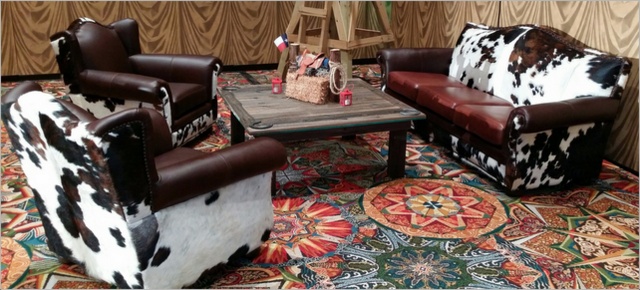 Western Lounge Cowhide Chairs (Brown leather & Spotted Cowhide)
Cowhide Benches / Group
WE ARE THE KING OF RANCH ENTRYS!
Silverado Ranch has the Ranch entry for your next western event!
From the largest Ranch Entry in Texas 50ft wide x 13ft tall down
to any size needed we have the one for you!
SEE MORE ON OUR PROP PAGE
NEED SOME PARTY ANIMALS ?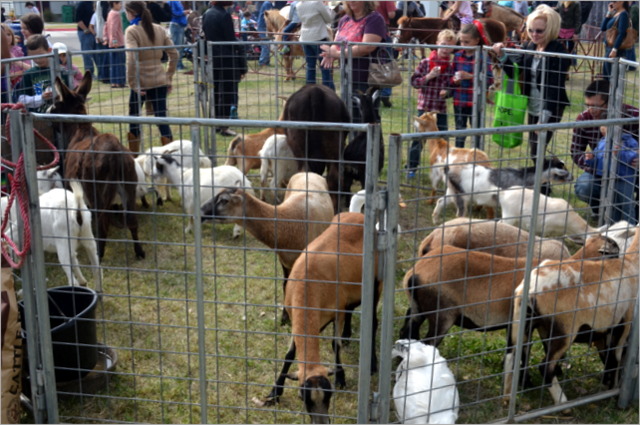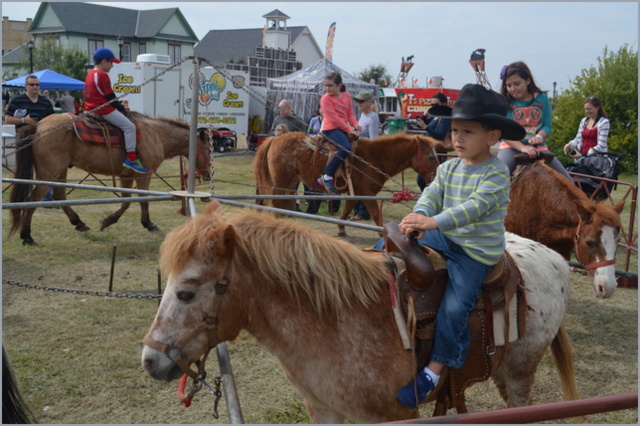 We have all the Texas ranch animals you need from
Live Longhorn steers to kids petting zoo small animals..
Silverado Ranch-Dallas Western PartiesSilverado Ranch-Dallas Western Parties, specializes in the complete production of western theme parties, western party planning, western store facades & party prop rentals, western interior designing & decorating.
"Dallas Texas Style" BBQ / Barbecue catering and providing traditional / Texas, Country & Western music and entertainment, for individuals, companies & corporations , private parties, trade shows, holiday parties, Texas Barbecue parties and award presentations.
Our western event planners know how to plan a western theme party. Just about any occasion that has ever needed a little Texas flair, we've been there!
Silverado Ranch specializes in Western themes and even though our name doesn't reflect it, we design and provide Award winning designs & themes for all occassions. Marti Gras - 50's - Hollywood - Harley - Race Car-
Tropical - Carribbean - Custom - Etc.
Silverado Ranch can also provide custom made props and decor for display company orders.
Your Western fantasy is our specialty !!
if you are in need of western ideas, party themes , a western theme , western facility, children's party, Texas props or any party theme
Western, Texas, Old West, Cowboy, Mexican, Ranch, Wild West & Dallas Party Themes. Silverado Ranch Production Company, serving the Dallas-Ft.Worth Metroplex and other cities nationwide since 1979. We offer all themes for all ocassions.
Our special event planners will help you to select a western facility to suit the needs and budget of your special event. Each facility can be recreated to give your guests an old western town celebration atmosphere, featuring colorful and detailed western store facades, ranch entry ways, decorated cedar post rail fencing, period old west signage, elevated stage with western accent decor, western themed backdrop and comfortable guest seating, round tables with denim table cloths & Texas Wild flower centerpieces all for your guests enjoyment and relaxation! If you're the stay at home, on the range type,we can also can convert your home or business as well!
Silverado Ranch Western Parties provides the best variety & quality of Texas, traditional and top forty country & western music performed by country music's top headliners and stars, like George Strait & the best of the local red hot dance & variety bands. High tech DJs can be booked as well!