DALLAS ARMADILLO RACES
WE ARE THE REAL DEAL!

Call us anytime 24/7 @ 214-686-4872

Toll-Free 1-855-282-5968
1-855-BUCKYOU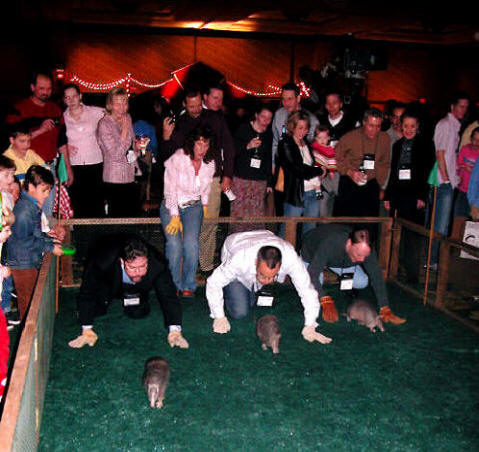 OUR DALLAS DILLO DERBY, ARMADILLO RACES ARE PERFORMED ALL OVER TEXAS IN ORDER TO:
ENTERTAIN AND EDUCATE THE GENERAL PUBLIC ON THESE UNIQUE TEXAS
CRITTERS , AND CREATE THE MOST GENUINE TEXAS STYLE FUN TO BE HAD!
IN ADDITION TO THE ARMADILLO RACES , WE EXPLAIN MANY INTERESTING
FACTS , AND CLEAR UP SOME MISCONCEPTIONS OF THESE LITTLE MISUNDERSTOOD
CREATURES THAT REPRESENT THE GREAT STATE OF TEXAS AS ONLY THEY CAN.
ARMADILLO RACES are great entertainment and fun for corporate events,
hotel convention tradeshows, western parties, grand openings,
Texas style special events, celebrations or any / all occasions
that could use that special Texas touch!
If you donít have armadillo racing in your area, The Dallas Dillo Derby
will travel to your city or State so your guests can enjoy authentic
Texas armadillo races in their own hometown!

Call us anytime 24/7 @ 214-686-4872

Toll-Free 1-855-282-5968
1-855-BUCKYOU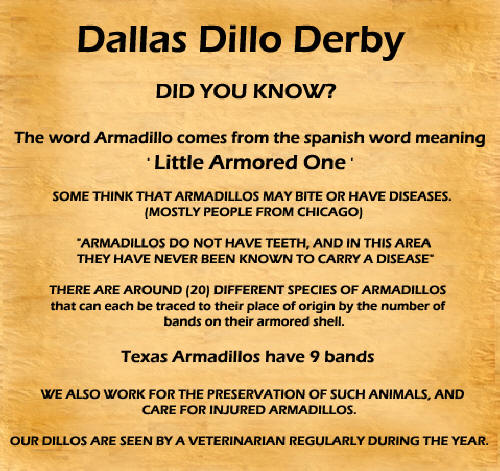 Armadillo Racing Information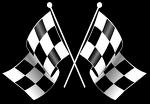 Armadillo Racetrack measurements are : 10ft wide x 20ft long
OUR PARTICIPANTS ARE GIVEN GLOVES TO WEAR , AND WE HAVE A HAND SANITIZING STATION.
RACING GUESTS HAVE THE OPTION OF NEVER HAVING TO EVEN HANDLE THE ARMADILLO.
OUR HANDLERS WILL PLACE THE CRITTER DOWN ON THE STARTING LINE , AND THE CONTESTANTS JUST
FOLLOW BEHIND BLOWING ON THE SOUTH END OF A NORTH BOUND ARMADILLO TOWARDS VICTORY!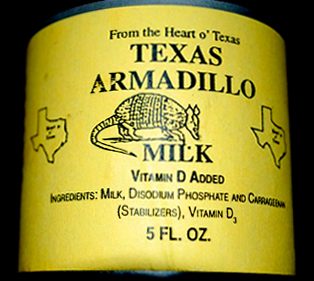 THE WINNER RECEIVES A CAN OF ARMADILLO MILK FROM OUR ARMADILLO DAIRY AS A TROPHY PRIZE
SEE YA AT THE FINISH LINE!!
Let Silverado Ranch plan your next event!
Please fill out form below and one of our party and event
planners will call you right back!!