WANTED POSTER PHOTOGRAPHY
WESTERN THEME PHOTO
OPS & PROPS
Fast unlimited digital WANTED POSTER PHOTOS are our most popular
photo / entertainment services!
A photographer, (1) attendant, 10ft x 10ft western backdrop, authentic old west costumes, wanted frame, replica 1880's pistols, rifles , shot guns, hats and unlimited photos are all included .You can't get all that in a photo booth!
We can print your company or sponsor's name, brand or commemorative date
at no additional charge.
WANTED PHOTOS are always a big hit and a great keepsake at any theme
events or parties.
THE BEST OLD WEST PHOTOGRAPHY SERVICE IN TEXAS!
$400.00 per hour with a (2) hr. minimum
Requires an additional attendant for a group over 100
at 25.00 per hr. or a client provided volunteer
(3) 8ft skirted tables,(1) 110 volt 20 amp power receptacle
and a 20ft x 20ft area
Wanted Poster Photography Form
CALL US TODAY 214-686-4872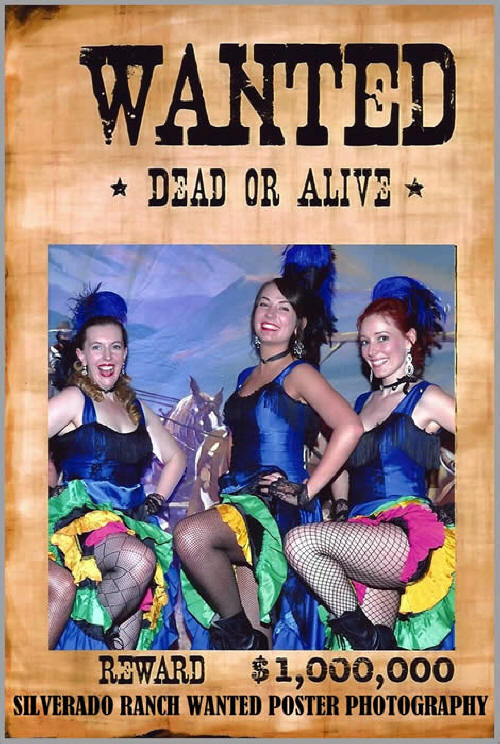 WANTED POSTER PARTY PHOTO SERVICE
The Best Selection of western Theme
photography - Western Props - WESTERN backdrops - mechanical bull & longhorn steer photos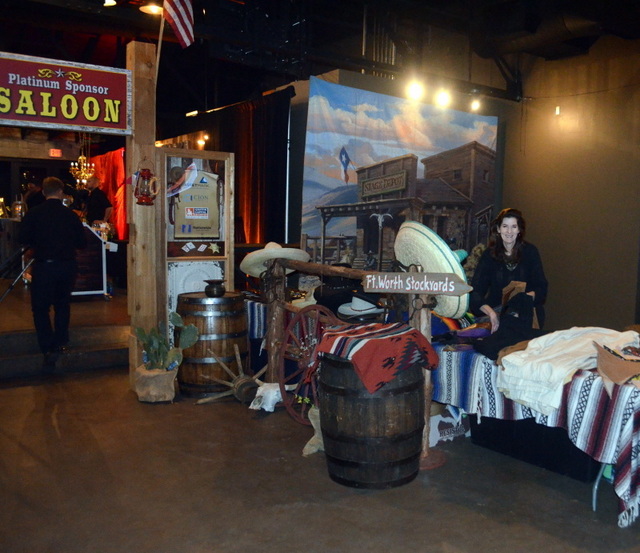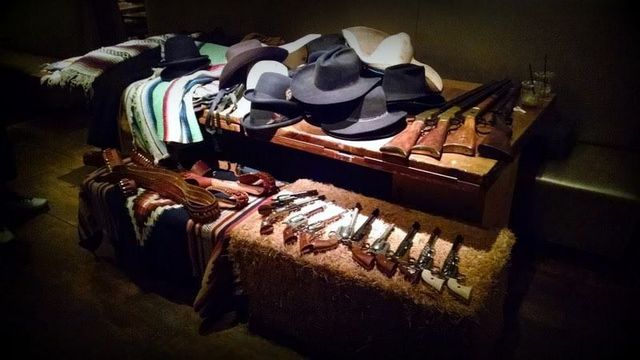 SILVERADO RANCH is a Western event production company that specializes in detailed, authentic Western themes , Western prop sales and Western prop rentals.

If you are looking for a Western Party / Prop Company to help you design, plan

and / or produce your next Western theme special event, party, trade show, trade show booth, festival, corporate meeting, wedding or just rent a few Western props, give us a call we do it all!
Voted Best
WESTERN THEME PARTY COMPANY

AWARD WINNING WESTERN DESIGNS - UNIQUE CONCEPTS – AUTHENTIC & CUSTOM WESTERN THEMES – WESTERN PROPS - WESTERN ENTERTAINMENT – WESTERN DISPLAYS - WESTERN FURNITURE, WESTERN THEMED VIGNETTES &
TEXAS STYLE BBQ CATERING for any occasion!

SERVING TEXAS & THE REST OF THE WORLD SINCE 1979.
WESTERN THEME SPECIALISTS & PARTY COMPANY
WE ARE THE REAL DEAL!
Sales and Rentals



LOOK AT WHAT'S NEW FROM SILVERADO RANCH

Wanted Poster Photography / Photos

© Copyright : All Rights Reserved 2018 / Silverado Ranch 

 

Looking for a Western Photo Service?

Ask one of our representatives about our   

WANTED POSTER PHOTO STATION 

Why confine your guests to a photo booth?

The more the merrier!
Great for large group shots
Kids love this Photo Service
s
We also offer MECHANICAL BULL & LIVE LONGHORN PHOTO SERVICES
CALL FOR PRICING 214-686-4872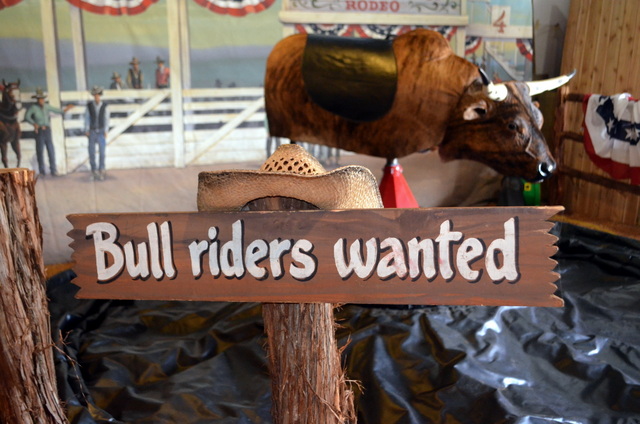 Live Longhorn Steer Photos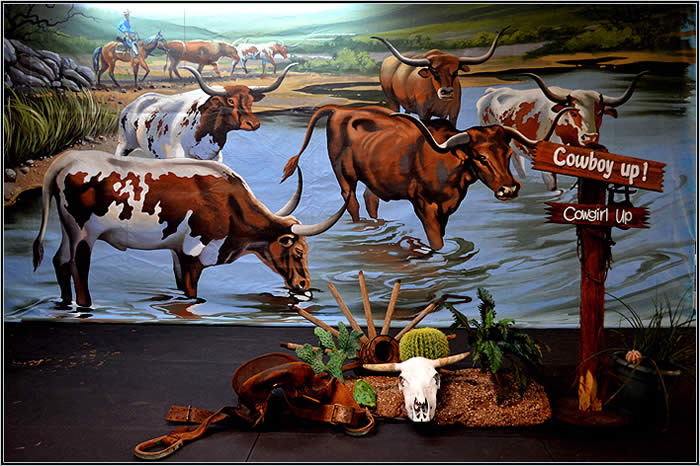 Steers at the Watering Hole Backdrop Photo Set up 
Authentic "Old West" Wardrobe & Replica Time Period Weapons
10ft Cedar Photo Op Fence Section
Wanted Poster Photos are great event keepsakes
Commemorate your event with your Logo or event name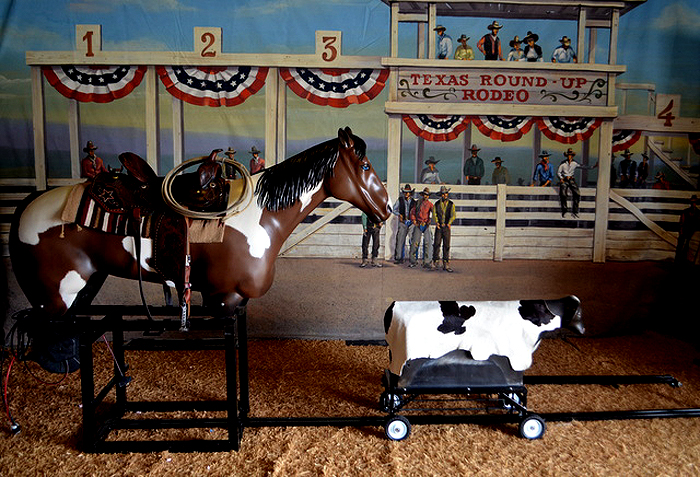 Round Up - The Roller Roper entertainment available for photos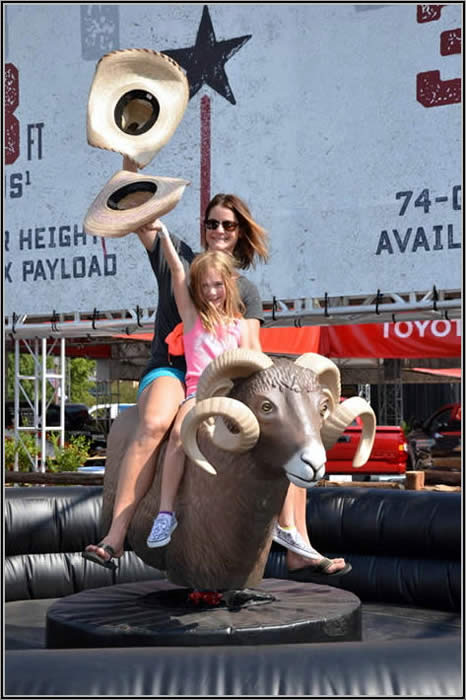 Western Photograpy / photo ops are available for State Fairs & Festivals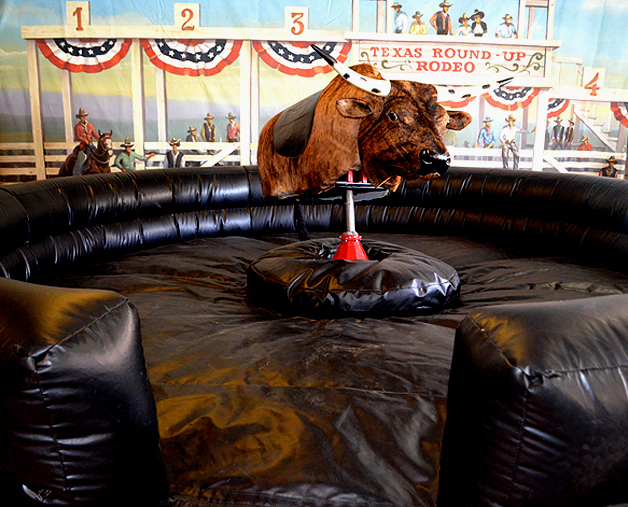 It's not a real Texas Special Event without the Mechanical Bull!

MAT MEASUREMENTS - 15' X 15' X 45"

REQUIRES

20' X 20'

LEVEL AREA FOR PROPER PLACEMENT

WITH (1) 220V/ 30 AMP AND (1) 110V / 20 AMP POWER

OUTLETS WITHIN

65'

OF THE MECHANICAL BULL SETUP

*
Requires a 220 volt power connection
Click Button for more Mechanical Rental Info
Award Winning Trade Show Booths, Props and Custom Backdrops
© Copyright : All Rights Reserved 2015 / Silverado Ranch 
1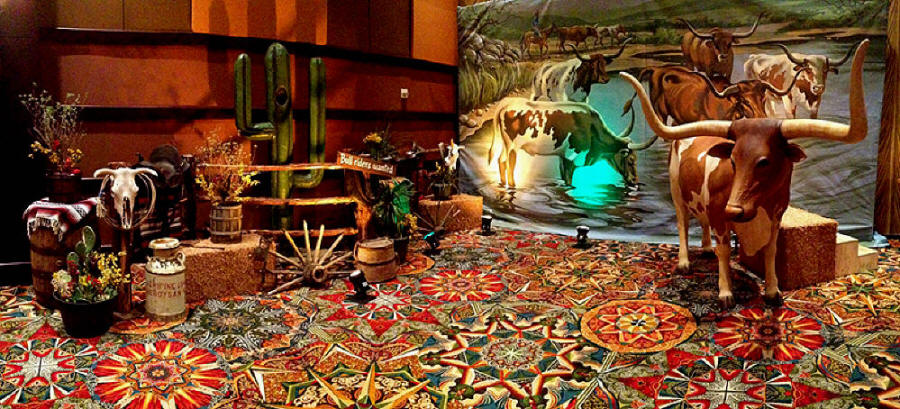 20ft zig zag decorated cedar fencing,12ft x 20ft steers
at Longhorn Creek Backdrop & "Tex" w/ steps Photo Station
2
New black & white cows @ Grand Ranch Entry II
Check out some recent event pictures
THE HOME DEPOT - MANDALAY BAY HOTEL - LAS VEGAS
3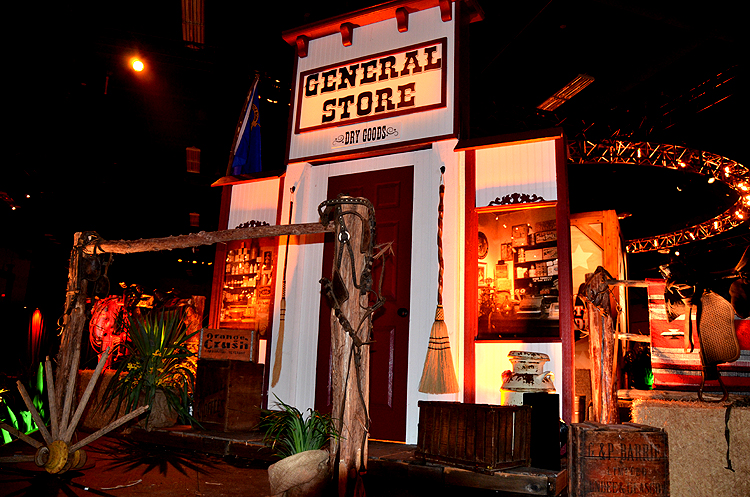 4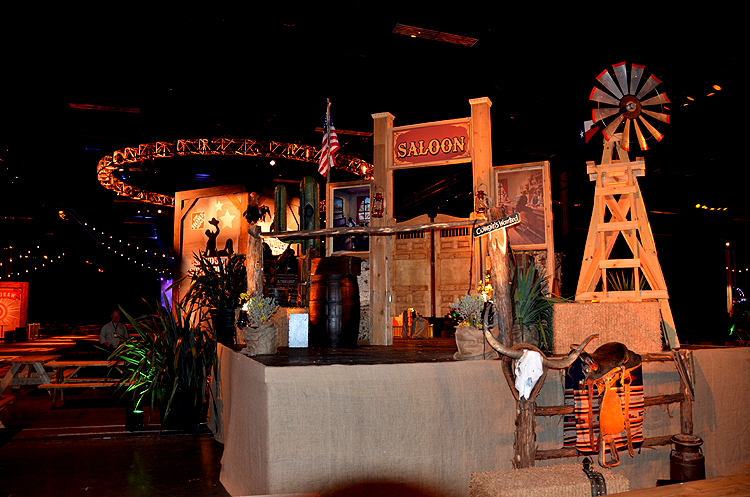 5
6
Mattress Firm - Houston Rodeo Expo - Houston Texas
7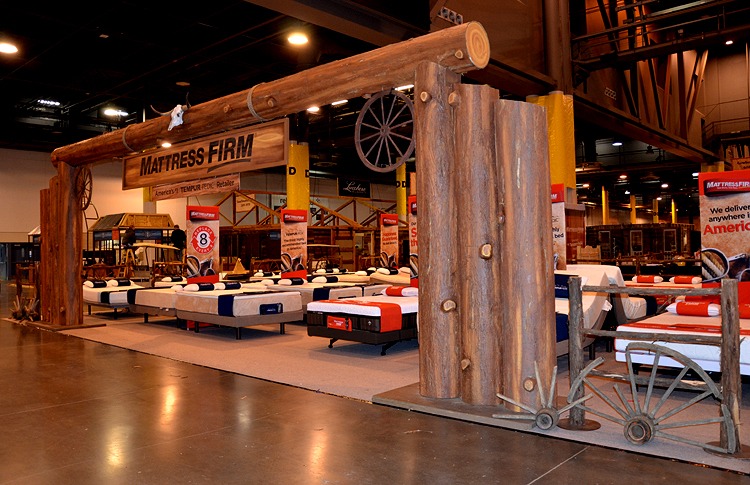 8
9

Salvation Army - Midlothian, Texas
10


QUICK DRAW SETUP AT HILTON ARLINGTON


MARLIN ARMS TRADE SHOW BOOTH
GEORGE R. BROWN CONVENTION CENTER
11

12

13

14



HUNTINGTON BUSINESS SYSTEMS
GAYLORD TEXAN
15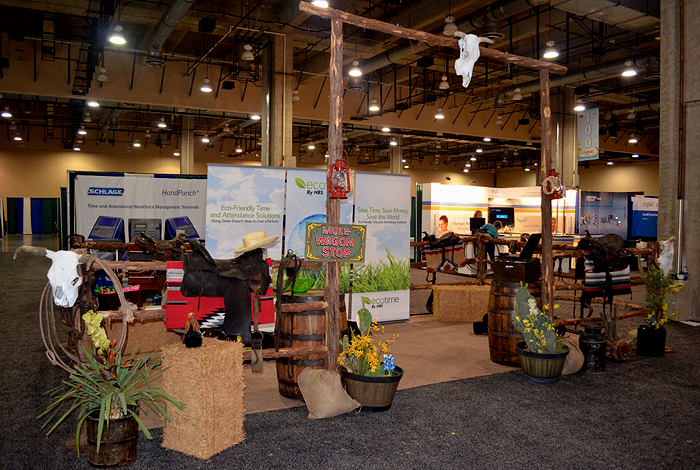 16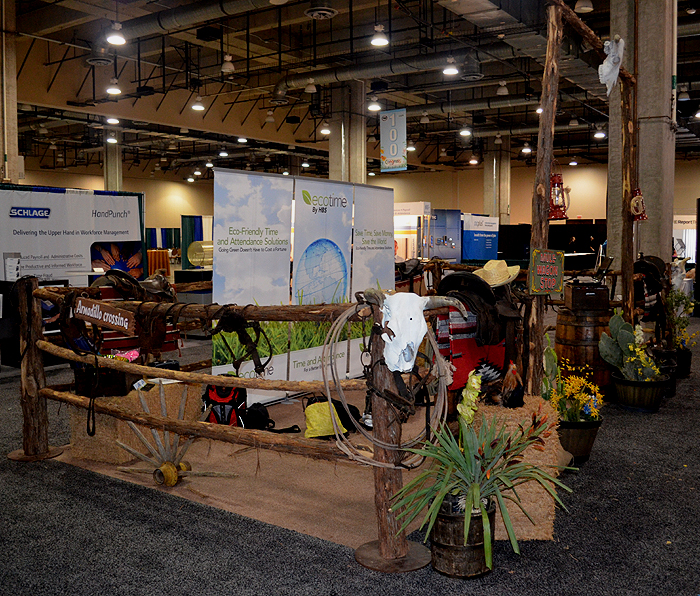 VitalSmarts Trade Show Booth
Dallas Convention Center
17


4 Ranch Entry Trade Show Booth

18

19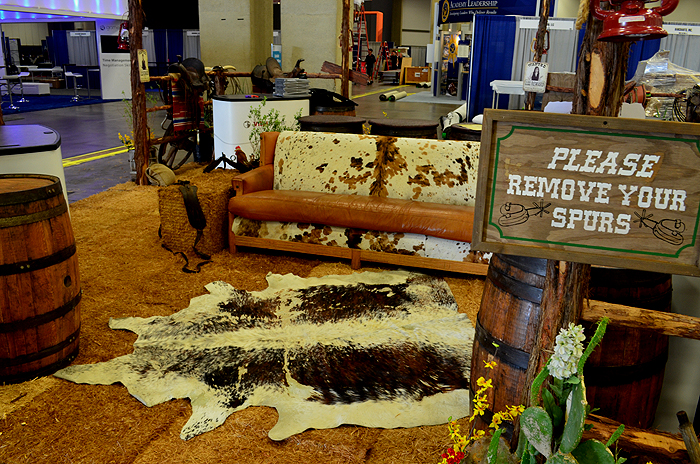 20

21

22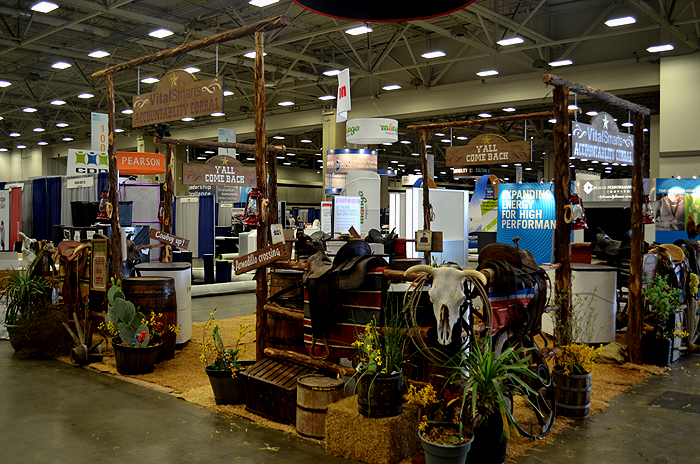 Workforce Software
Gaylord Texan
23

24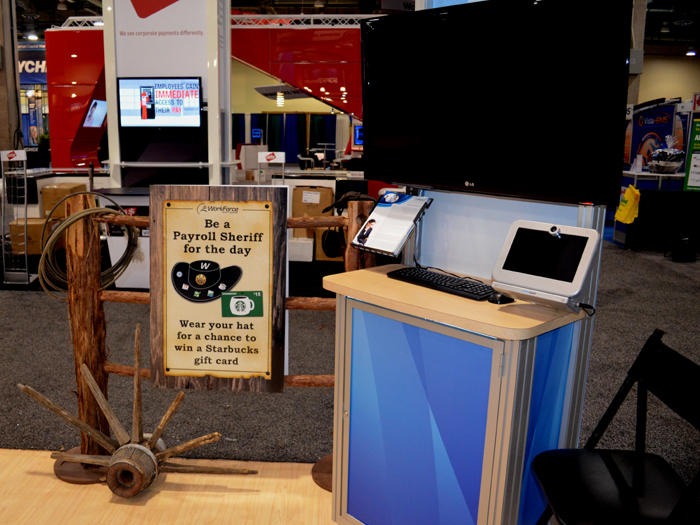 Windridge Ranch and Saloon Entrys
25

26

27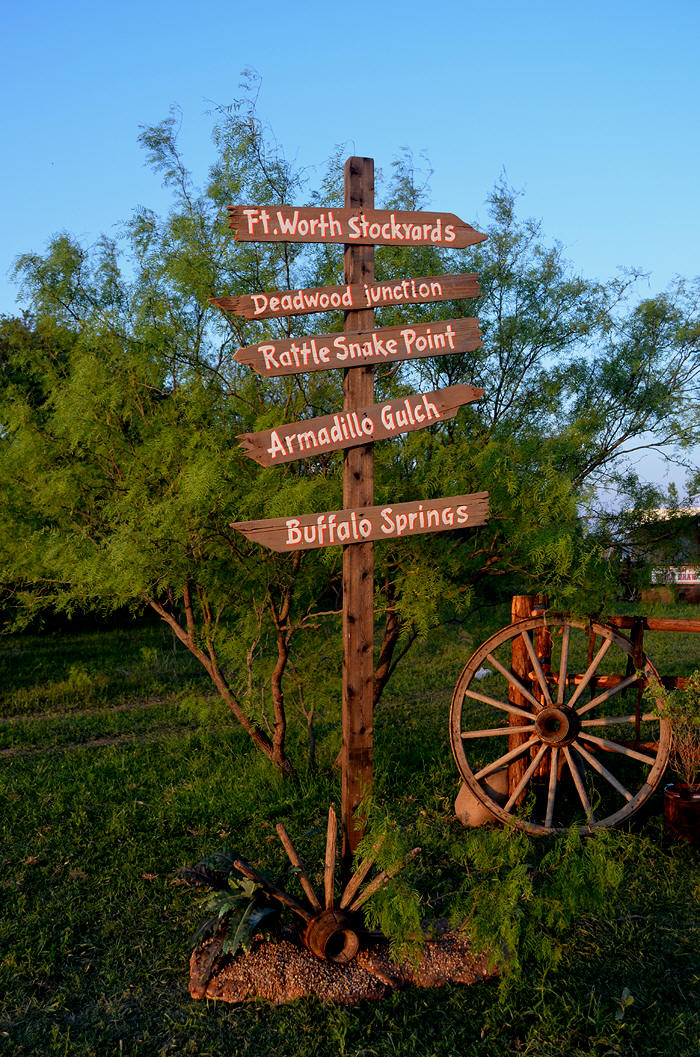 28

29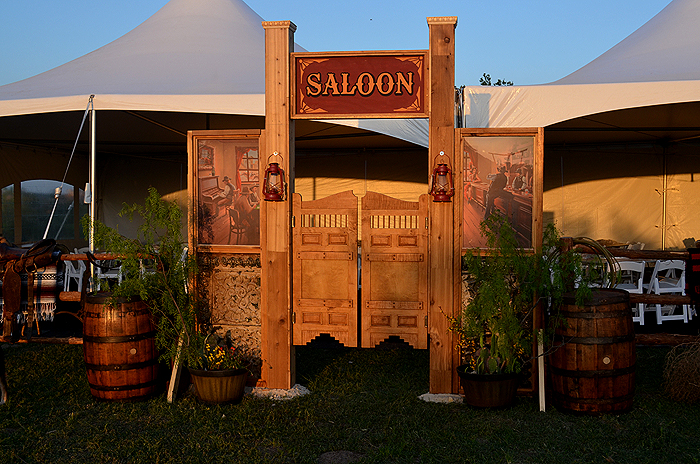 Sportsnet Saloon Entry and Decor
Driftwood , Texas
30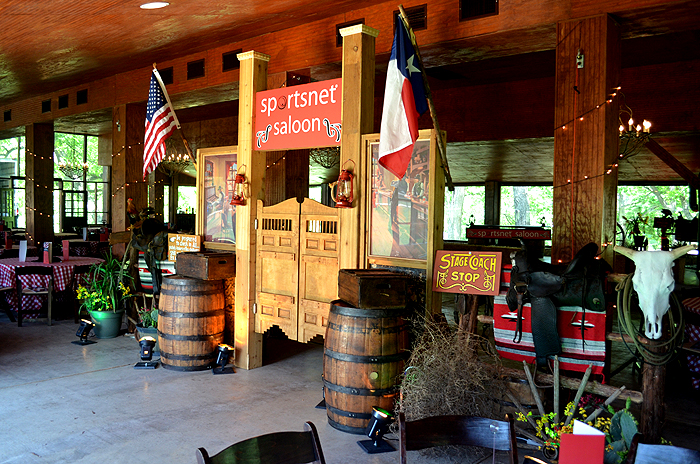 31

32

33

34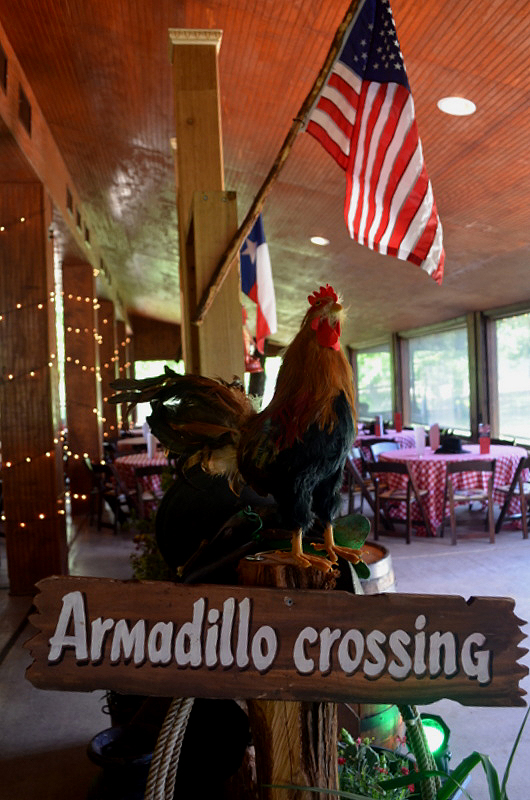 Desoto I.S.D Schoolhouse Facade
35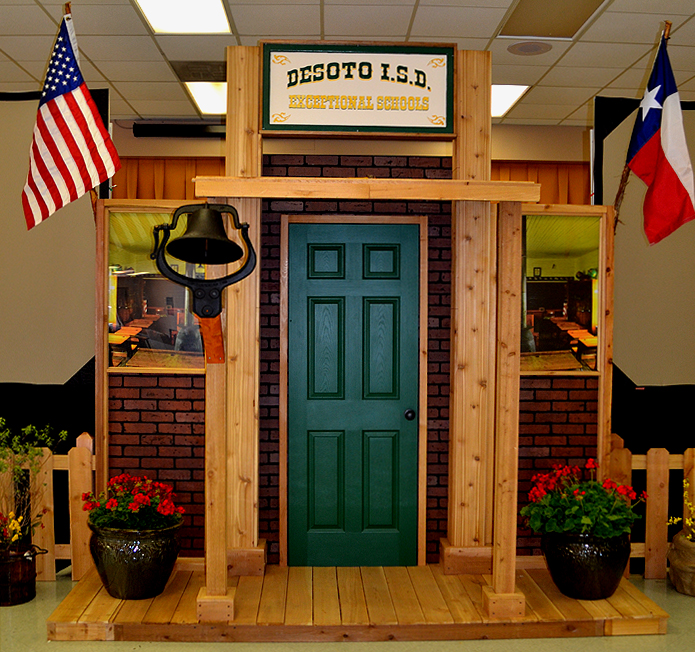 36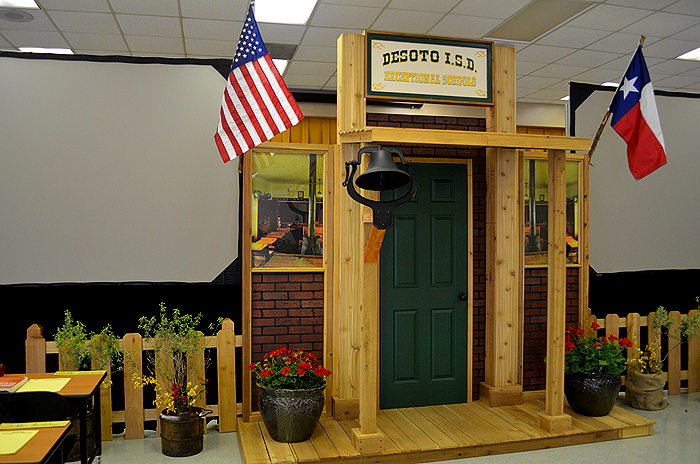 37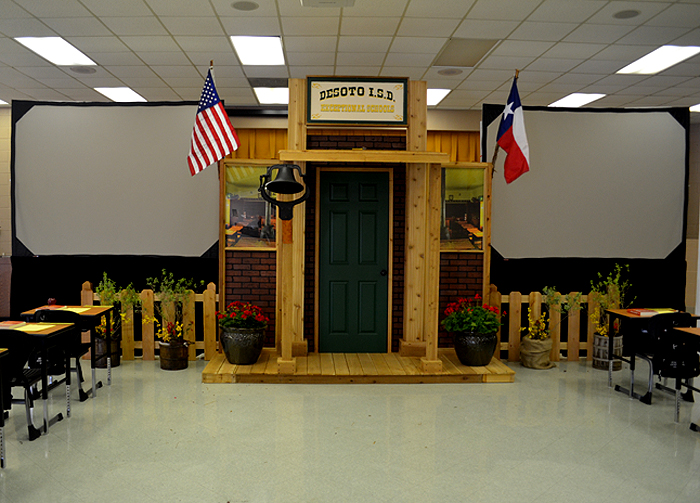 Photo Op'
Garland , Texas
38


Steers at the watering hole

Silverado Ranch Grand Entry
39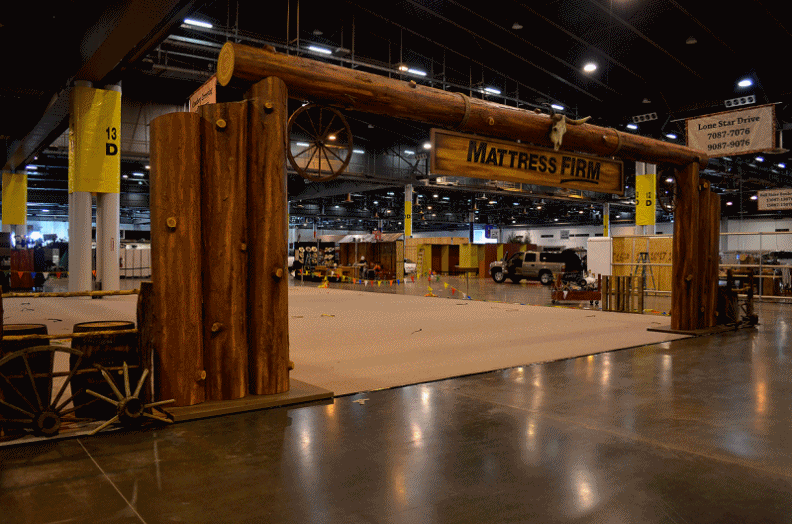 40


' Tex ' the Longhorn
41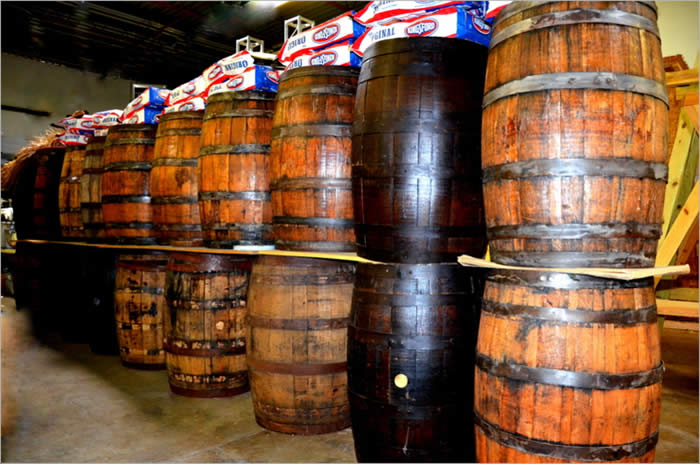 Whiskey & wine barrels
42
Authentic Western Props
43

Saddle Table Setting
44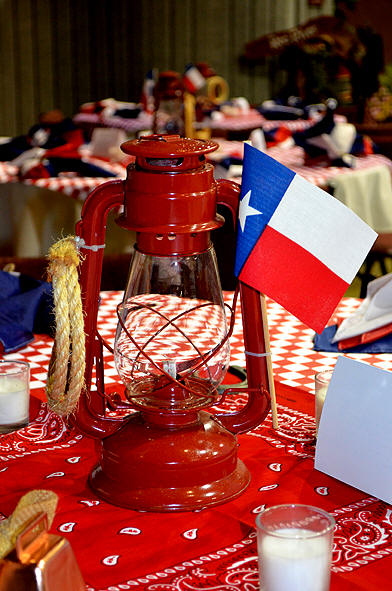 Lantern Table Setting
45
Red lantern on mini saddle blanket
46
4ft x 4ft Barnwood Lounge Tablewood
47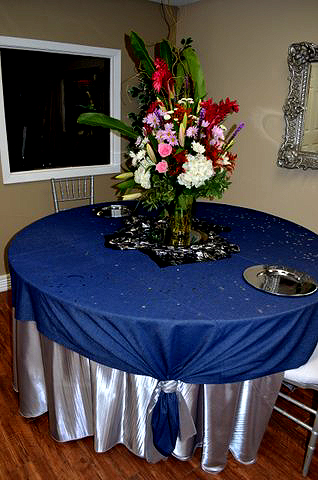 Floral Table Setting
48

49

Black Lantern Table Setting
50


Western Table Setting with Stagecoach Backdrop

51



Looking for real hay, fake hay, artifical hay, hay bale, fire retardant hay?

Click Pic for pricing
Silverado Ranch Productions has been a prop master over the past 31 years providing a variety of custom authentic and reproduction western props, buliding facades,cowhide sofas, furniture, farm & ranch equipment, covered wagons, livestock & tack for the Texas film Industry, theme special event planning and production companies, party planners, individuals, restaurant themes and commerical interior designs.
Silverado Ranch is committed to making and providing authentic western presentations. Our designed atmospheres and decor give event guests a true feeling of being in the old west.
53
54
Custom Western Backdrops 20 ft x 12ft
55
The LAREDO SALOON 16ft wide x 14ft. high on 16ft x 8ft platform
Let us design and set up one of our award winning western ranch, saloon, hotel facades or entry ways for your booth at your convention center or hotel trade show with our unique decorations and decorating style
Our set builders and artists can duplicate the 1880's construction style and color schemes which are then complimented with our signature time period signage and detailed with authentic props & tools specific to each individual business.
56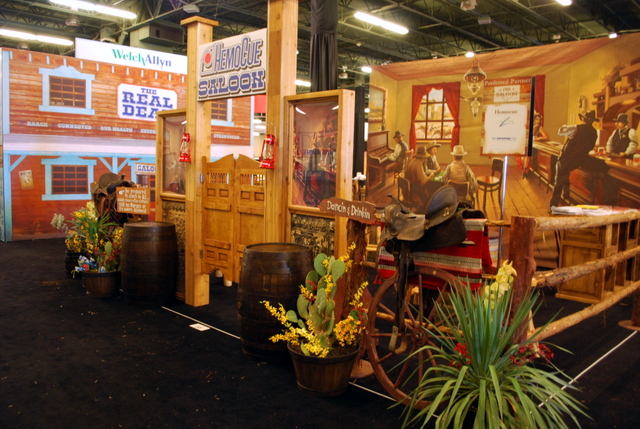 Need some help with theme designing and / or interior decorating for a chain restaurant, night club, trade show booth, or any commerical project that could use a creative artist team to give your business a unique competitive edge in the market place?
Silverado Ranch specializes in creative WOW! factor designs and themes!
57
Red lantern center piece w/ bandana, cowboy glitter & root beer barrel candy
From our largest props to our smallest centerpiece, complete attention to detail is given to create an exciting atmosphere for your guests to experience and enjoy our Dallas Props.
58
We offer a variety of live Texas plants for your greenery selections, a must have to set you away from the herd! We offer real cedar rails & post fencing in different configurations & designs.
Contact us today and let our design team create your next western special event, it will go down in the history books as the best in the west!
Be sure to check out our photo gallery or home page to view of our western theme props, decor,custom back drops,murals,art, building facades and party rental items. We have those hard to locate items such as a stuffed bull or horse, stand out custom western backdrops as well as furniture.
If you don't see what your looking for, call us if don't have it we will build it !!
Call us at: 972-252-03O3 or 214-686-4872
Email: props@silveradoranch.com
59
Back drops and props make great photo ops!
60
Mexican Theme Entrance
61
Authentic Stage Coaches for props or hook up
the horses and take a stage coach ride
62
13ft. x 30ft. Western Ranch Entry
63
1880's Restaurant Row Design
64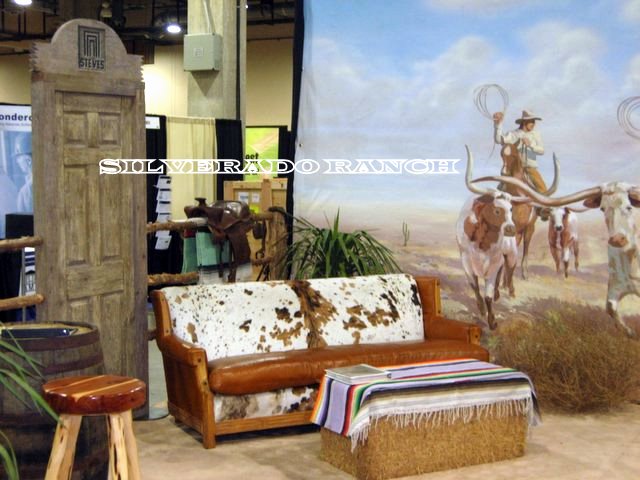 Western Trade Show Booth Cowhide Furniture
65
20ft.W x 12ft.H Steers at watering hole back drop
66
10ft. x 20ft. Western cedar rail & post ranch entry
67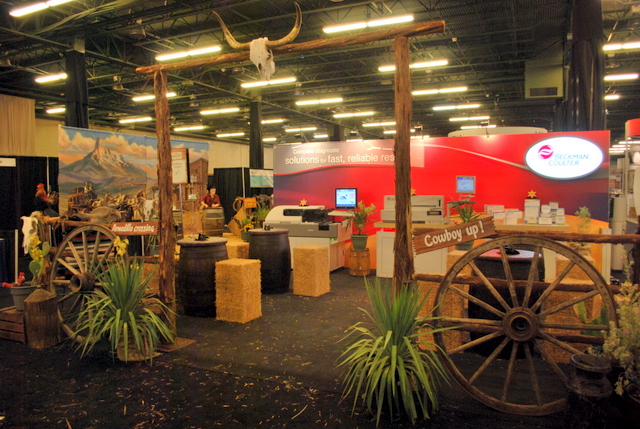 68
Ranch Entry w/ whiskey barrel highboys and hay bale bar stools
69
12ft h x 30ft w Custom back drop
70
SALOON ENTRY #1 - OLD WEST


71
Saloon Entry #2 - Southwestern - 10ft. x 10ft.
Double sided w/ customer signage
72
Saloon entry w/ decor, custom sign & greenery 20Fft. wide
Colorful Saloon & Ranch entries w/cedar rail fencing for western theme decorating
73
20ft. wide x 12ft. high Saloon Interior Back Drop
74
75
Inside View of Double sided Saloon Entry
76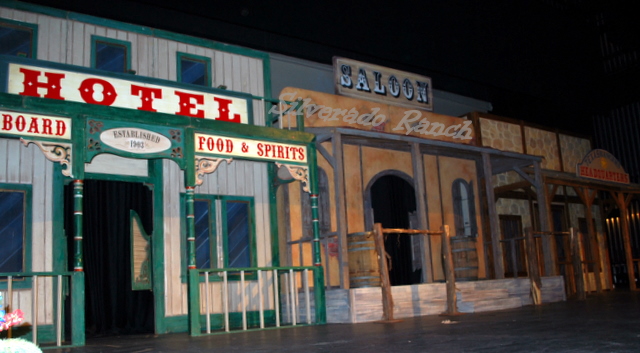 3 BUILDING FACADES 50FT WIDE X 14FT. HIGH
77
78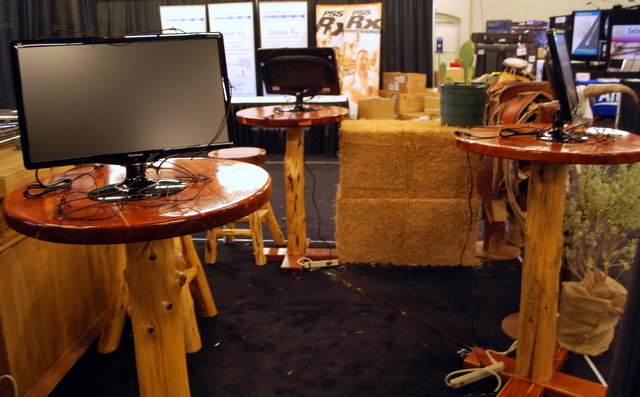 Cedar Highboys for bar or equipment display
79
CLICK HERE FOR MORE INFORMATION
79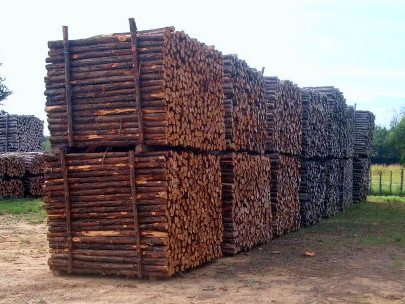 Our fresh cut custom cedar fence sections available in any lengths.
and are available for purchase or rental. Call for price quote
80
Cedar rails are available in 4' 6' 8' & 10ft. lenghts.
We leave on the bark for that authentic Old West look!
81
4ft cedar rail fence section (shown above) w/ posts that are 50in. tall x 5in. round &
available w/2in. end, inline or corner holes for 3 rung rail set up.
82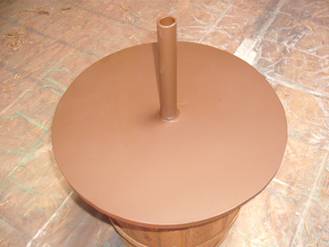 The best cedar rail fence support base available.
15in. round x 3/8 in. thick metal 25lb. base w / 1in. x 7in pipe stand
83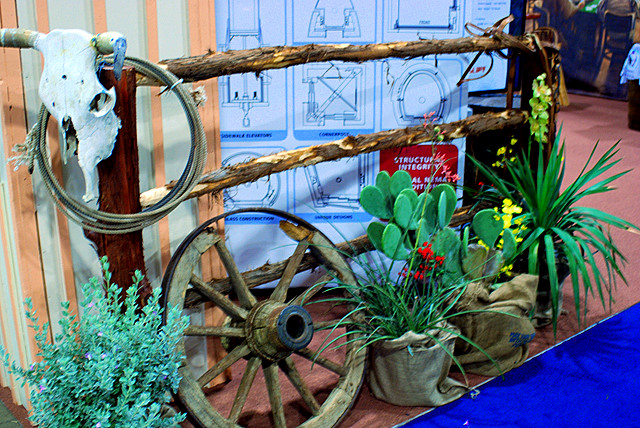 Additional/ optional western props, cedar fence sections & live
native Texas greenery our entry or booth!
84
85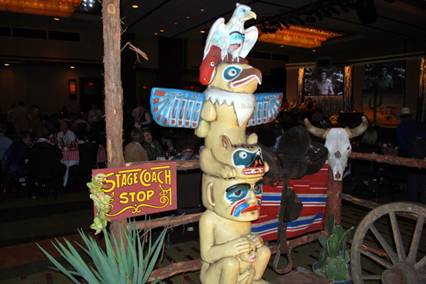 Ranch entry with totem pole (optional)
86
87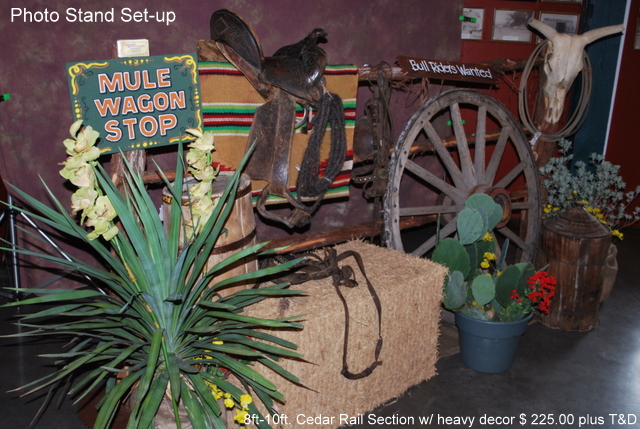 88
89
NEW SAGUARO CACTUS (2) 9FT. TALL
90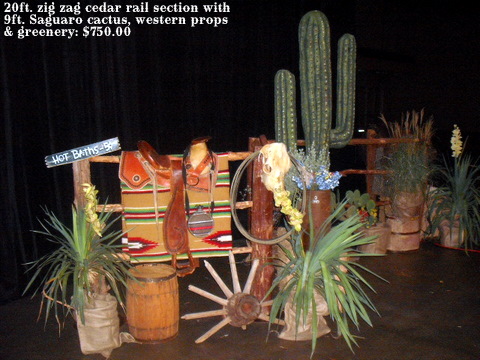 91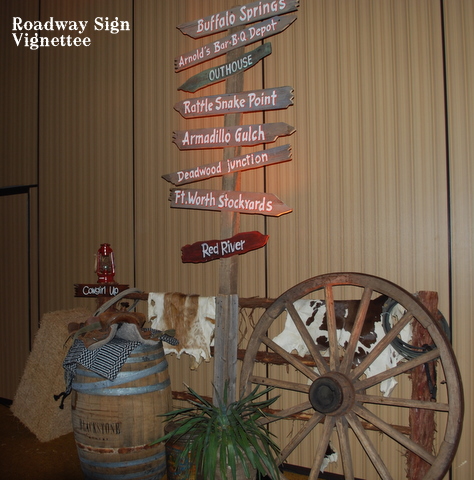 10ft OLD WEST ROADWAY DIRECTIONAL SIGN POST ONLY: $125.00
92
We can create custom signage to compliment any theme
93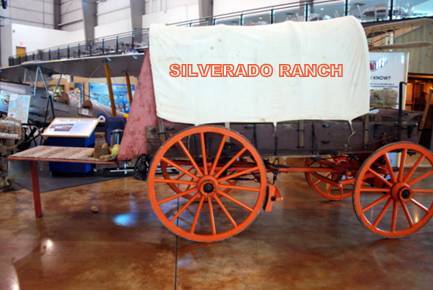 Authentic OLD WEST Chuck Wagon
94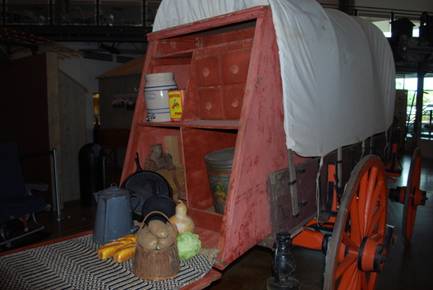 Chuck Box Display
95
Artificial Hay Bales / Steer Skulls & Deer Mount Sales and Rentals
96
Texas Longhorn Steer Mounts
97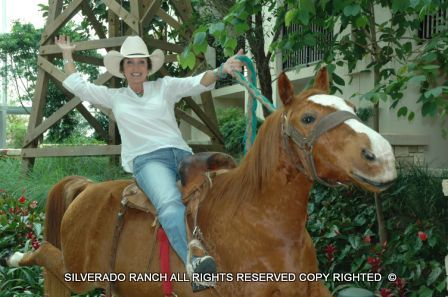 Full size stuffed horse
98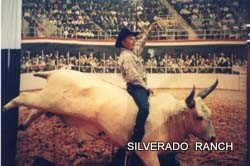 Full size stuffed bucking Brahma Bull
99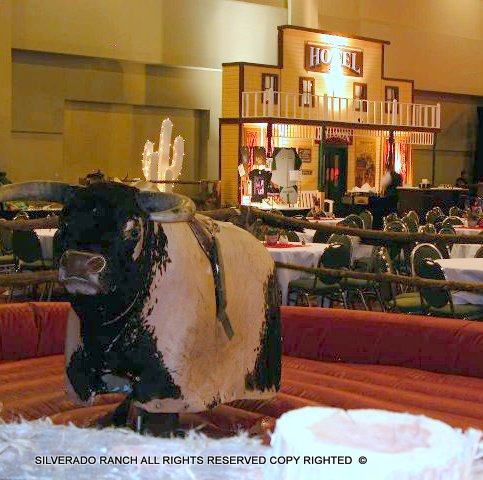 It's not a real Texas Special Event without the Mechanical Bull!
*Requires a 220 volt power connection
100
Life Size Props Available
' TEX ' THE LONGHORN
101
PONY
102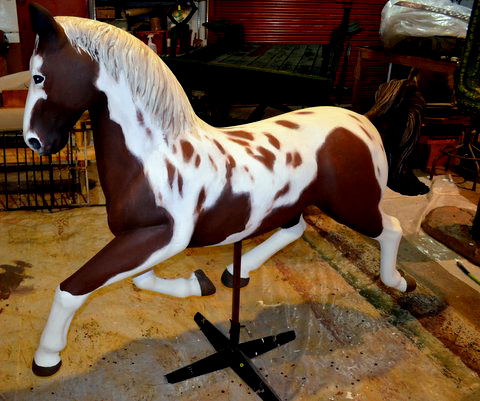 103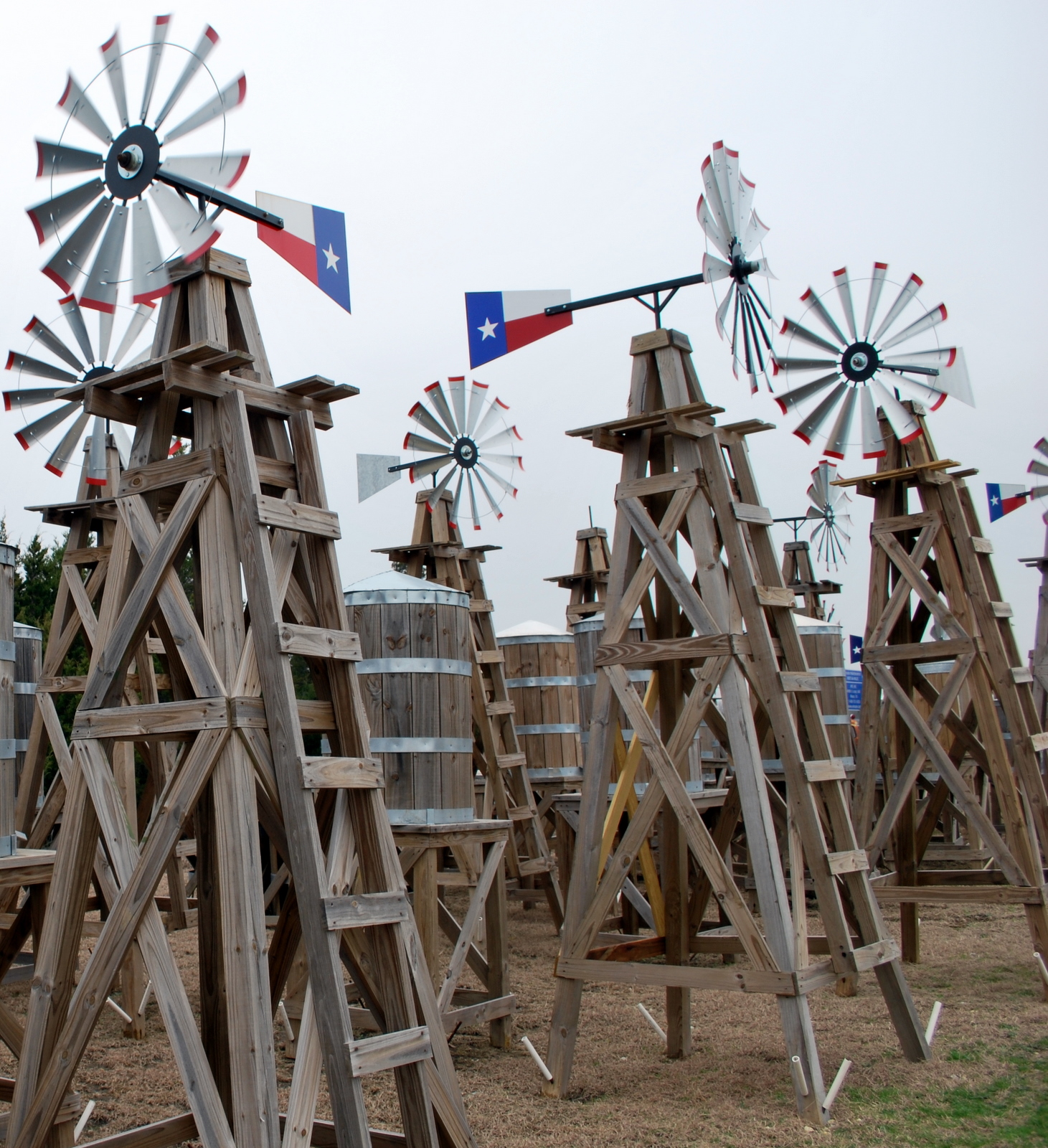 12ft. Windmills Custom sizes available call
for pricing & availability
104
5 1/2 ft. wide x 42in x 28in. Texas Bar
105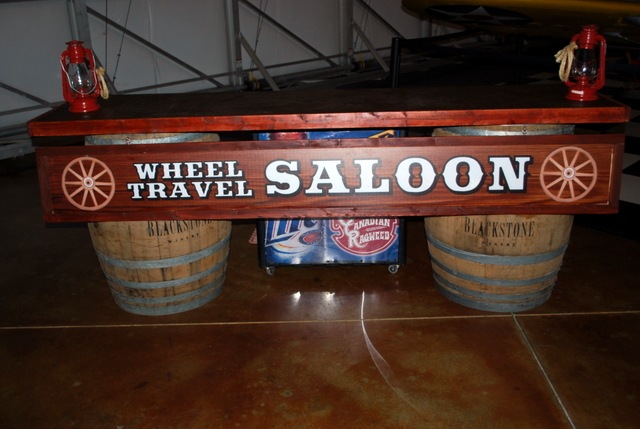 Wheel Travel Saloon Bar 8ft.x 42in. x 24in.
106 - 107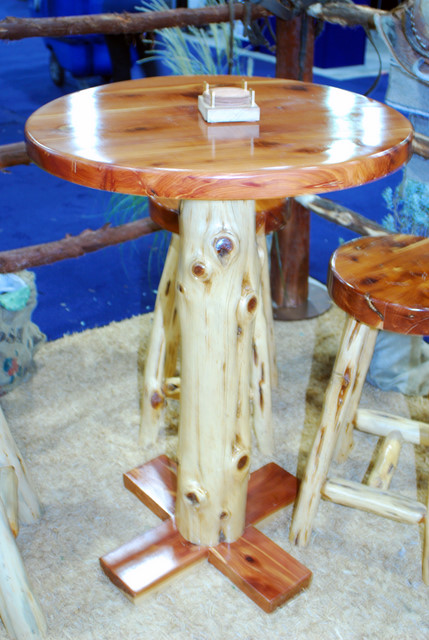 Cedar High Boy w/ stools Whiskey barrel highboy w / 24" tooled top
108
Western Buffets and decor & more
109
Yes we have beaches in Texas! So we do beach and Tropical Themes too!
110
111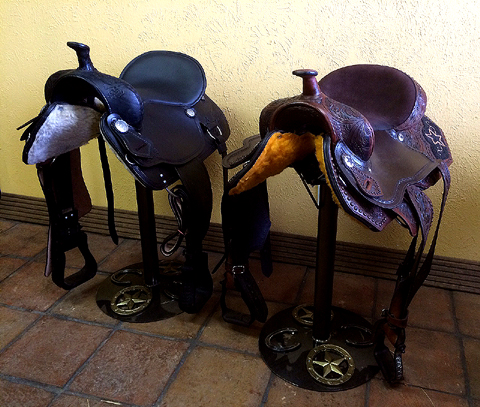 112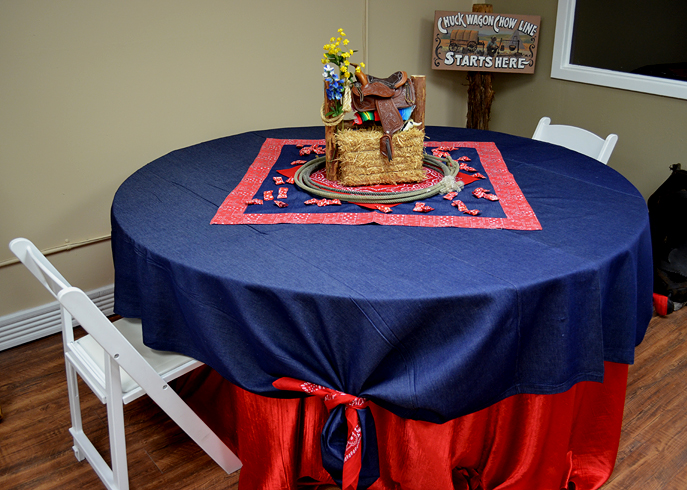 113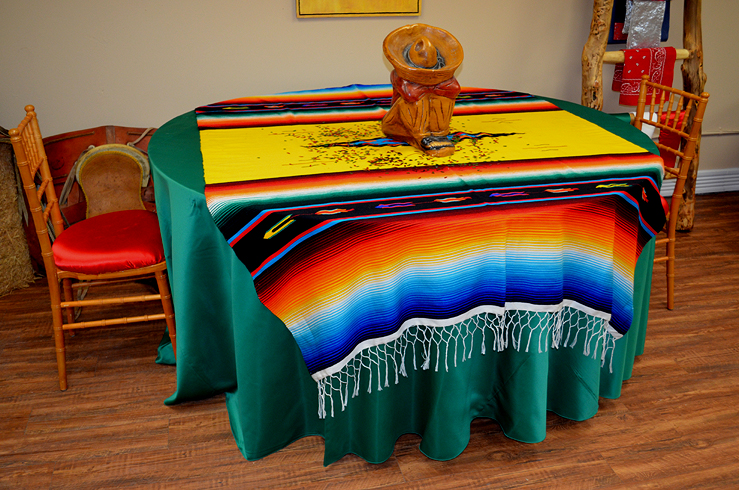 114
Have questions about your specific event needs?
Call us for a party, special event or theme prop rentals consultation. We highly recommend that you schedule a FREE site survey. Our experienced theme event planners can make suggestions and make sure that every last detail is covered.
Call Us Today! 24/7
214-686-4872
/

972-955-8325
Metro 972-399-4000
Toll Free 1-877-742-9872
Email: props@silveradoranch.com
© ALL RIGHTS RESERVED 2018 - Silverado Ranch